Instantly add fun upside to your products
We elevate your products by adding incentives, rewards, and exclusive NFTs. It's fun for your customers, and the perfect way to keep them engaged.
See how we help capture and engage your customers.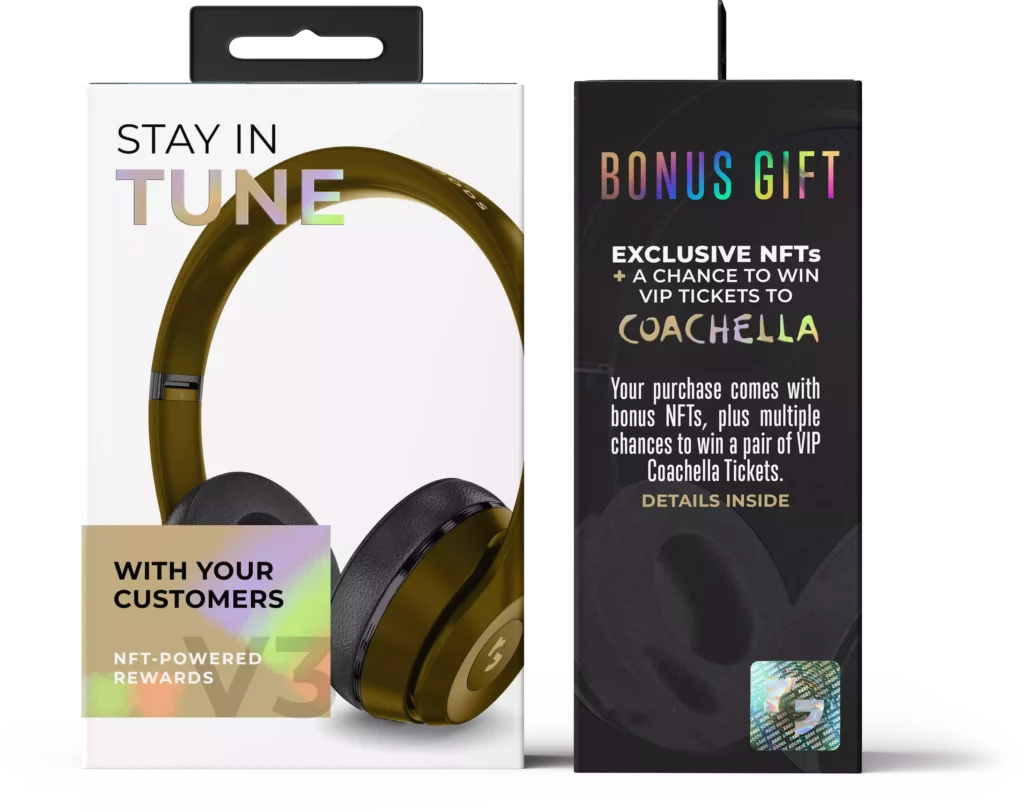 We add value to your new and existing products, allowing you to further engage, reward, and monetize your customers.
In today's 'always on' world where choices are endless, we've developed turnkey platforms to increase your product's value and put your customer engagement on autopilot.
Plus, it works with any product or service, in any industry.
Compliant Marketing Solutions powered by Blockchain, NFTs and Gamification
Compliant Marketing Solutions powered by Blockchain, NFTs and Gamification
Customers love our NFT-based Rewards Program
We create content, rewards, and incentives to hook your customers.
Customers complete fun, simple actions that give them points, rewards, NFTs or discount codes.
Your customers get new benefits and rewards.
You get new data and engagement.
Our library of gamified actions drives value to you while offering fun benefits to your customers.
We offer the most versatile and valuable set of actions available. All through an easy-to-use and 100% complaint system.
You'll have total customer insights and analytics to help you scale your company-wide initiatives.
By incorporating social connect, we capture existing user data, then gamify and track every survey, quiz, challenge, and engagement with the system to build a robust collection of insights and data without having to impose on users. 
Full Name
Age or Age Range
Gender
Location & Hometown
Profile Photos
Likes and Interests
Birthday
Email Address(s)
Actions in System
User Influence
Social Impressions
Segment Tags
System Standing
Shares in System
Post Engagement
Sales Conversions
Program Referrals
+ Plus much more
We provide the most comprehensive and actionable data in the industry
You will have full access to a complete CRM with detailed profile views and insights for every customer that participates in our programs. This data is 100% yours and we do not share it with other sources, clients or campaigns.
Your Customers, Your Data
Unlike Social Media
Networks
You have full data and insights of your customers and audience allowing you to export them and enhance your other marketing campaigns and data.